Product Reviews
---
If you want to make social media posts that stand out on Instagram, you need Premium Pack from JixiPix Software. This set of fantastic Adobe-compatible presets will not only give you a ton of options when it comes to manipulating your pictures but also it will help you take your art to the next level.
---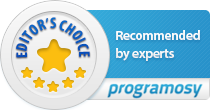 Grungetastic is a powerful program for editing photos and graphics. Unlike most applications of this type available on the market, Grungetastic not trying to beautify our images and cover their imperfections. On the contrary, the application adds artistic effects to them with a wide range of options available. (Translated with Google)
Read the Full Review (English Translation) | Full Review (Polish)
---
TheBookChook - Play with Images - iPad App, Moku Hanga
One thing I love about the iPad is the opportunities it offers children to learn and create. I have a personal reason for loving my own iPad too. Fooling around with images is one of my favourite things to do. I've downloaded quite a few apps that encourage users to edit an image. Today I'd like to tell you about Moku Hanga.
---
MacNewsWorld - Dramatic Black & White, Simply HDR and Pop Dot Comics
If you yearn for the golden days of black-and-white photography or want to explore the possibilities, Dramatic Black & White is a great app to have. With the app's slider tools, you can fine-tune your photo in a dizzying number of ways. Sharpness, brightness and contrast controls are in the app, as well as tone and spotlight tools. The tone slider lets you add mood and depth to an image.
---
Here's a new way to convert regular, ordinary, run-of-the-mill photographs into works of cartoonish art. That's right, your Mac has a new trick to learn. Grab a photo from iPhoto, drop it on Artoon, and convert the humdrum banality of a photo into something Disneyesque or Hanna-Barbera-like. Or, better...
---
Aquarella artfully blends pools of color to recreate the watercolor look, including the paper and brush details so popular among the farsighted...
---
Page 42: JixiPix Software > Creative Tools for Creative People
The newest filter available is Aquarella or Watercolor. This filter will give your image a wonderful transparent and luminous artistic look.Liquid pools of color blend fluidly on paper, which creates a watercolor with all the details found in a traditional watercolor painting...
Read the Full Review | Read Magazine
---
Simply HDR turns any of your photos into stunning HDR images and the best part is you don't need a computer science degree to use it! If you want to add some High Dynamic Range to any of your photos, you seriously need to check out this app...
---
Newest App by Jixi Pix, Aquarella, Gives Photos Luminous Look & Feel
What this does is give your photos a look that is so similar to real watercolor paintings you'll just be astonished. Aquarella is able to simulate natural watercolor appearances like nothing you've seen before...
---
Jixi Pix Releases Another Winner: Portrait Painter
All of Jixi's apps make photos into amazing works of art. But, some of the apps don't play as well with photos of people. Portrait Painter is made to work well with all photos of people...
---
The App Whisperer - Pop Dot Comics Tutorial – Step By Step To Having Fun
I'm always happy when I run into an app that is designed for serious fun…and nothing more. Pop Dot Comics by JixiPix is just that type of app ...
---
Jixi Pix Unveils Pop Dot Comics
Pop Dot is unlike any other photo editing app of this kind that I have ever seen in quality and caliber. Comparisons will be made to Halftone and the like (and I do love Halftone), but they are really completely different creatures ...
---
BOOK : App Alchemy - Simply HDR, Dramatic Black & White, Photo Artista, Photo Artista Sketch, and Vintage Scene
Available in iTunes Now
Discover Simply HDR, Dramatic Black and White, Photo A rtista Oil, Photo Artista Sketch,and Vintage Scene in Dan Marcolina's new book. This book features an extensive interactive exploration of the art of iPhoneography techniques apps and resources.
Visit iPhone Obessed - Photo Editing Experiments with Apps
---
Simply HDR by JixiPix applies high-dynamic range effects to photos
What Simply HDR Gets Right? The HDR effects in Simply HDR are striking. Photos with reasonably wide dynamic ranges—a bright sky and semi-shadowy landscape, for example—look punchy and hyper-real ...
---
Get impressive monochromatic effects with this iOS image editor!
When recently offered the challenge of photographing a cup of coffee, I immediately concluded that black and white would be the way to go...
---
Dramatic Black & White Adds Shades Of Gray To Your Photographs
Get shady with Dramatic Black & White, an app that brings professional Ansel Adams style photography editing...
---
PadGadget.com - Romantic Photo, Vintage Scene and Grungetastic (Part 1)
Create Works of Art with JixiPix Apps
Sometimes, when editing photos, it's better to have a single app that performs one function extremely well rather than an app that does several things moderately well....
---
PadGadget.com - Photo Artista: Sketch, Oil and Haiku (Part 2)
Create Works of Art with JixiPix Apps
As I mentioned in part one of my series on Jixipix's set of photo enhancement applications, sometimes an app that completes one function exceptionally well is better than an app that does several functions moderately well...
---
Macnn.com - Hand Tint photo-colorizing app for Mac
Creates vintage coloring using both tint and tone
Re-creating an art form popular in the early part of the 20th century, JixiPix's Hand Tint photo-colorizing app is a standalone program for hand-tinting and coloring photos either for artistic or vintage stylings...
---
Take photos back to the Good Ol' Days
Vintage Scene by JixPix LLC is a photography app for users looking to produce vintage effects on their current iPhone photos. It lets you not only adjust colors, lighting and tones, but add wear and tear as well. This allows your photos to tell a story and take you back to the good ol' days!...
---
iOS Affairs - Photo Artistas, Grungetastic, Simply HDR, Vintage Scene, Dramatic B&W and more
Turn Photos Into Art with Jixi Pix
I have decided to start reviewing photo editing and artistic photography apps this week. This is a big category, especially for me. On my iPad alone, I have about 100 apps that could fit into this category. To start us off on strong ground, I have decided to review apps by the developer Jixi Pix because of the consistently high quality of their photography art apps...